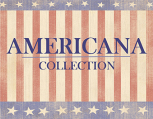 Biscayne Pillowtop Mattress
B2-33-SET Twin Mattress Set
33-CF Twin Common Foundation
B2-46-SET Full Mattress Set
46-CF Full Common Mattress
B2-50-SET Queen Mattress Set
50-CF Queen Common Foundation
B2-66-SET King Mattress Set
33X-CF King Common Foundation
Features
Comfort
Pillowtop
Profile Height
10"
Quilting Layer
Safe Slumber FR
5/8" Super Soft Foam
3/8" Super Luxury Dacron
5/8" Luxury Foam
Pillowtop Layer
7/8" Pillowtop Foam
Upholstery Layer
7/8" Luxury Foam
Coil Layer
14 Gauge Duraspring Posture Plus
with 360° Total Encasement
Bottom Upholstery Layer
2" Support Pad
Sizes Available
Twin – 286 Coils
Full – 396 Coils
Queen – 504 Coils
King – 648 Coils
Warranty
10 Year Limited(5 Years Non-Prorated / 5 Years Prorated)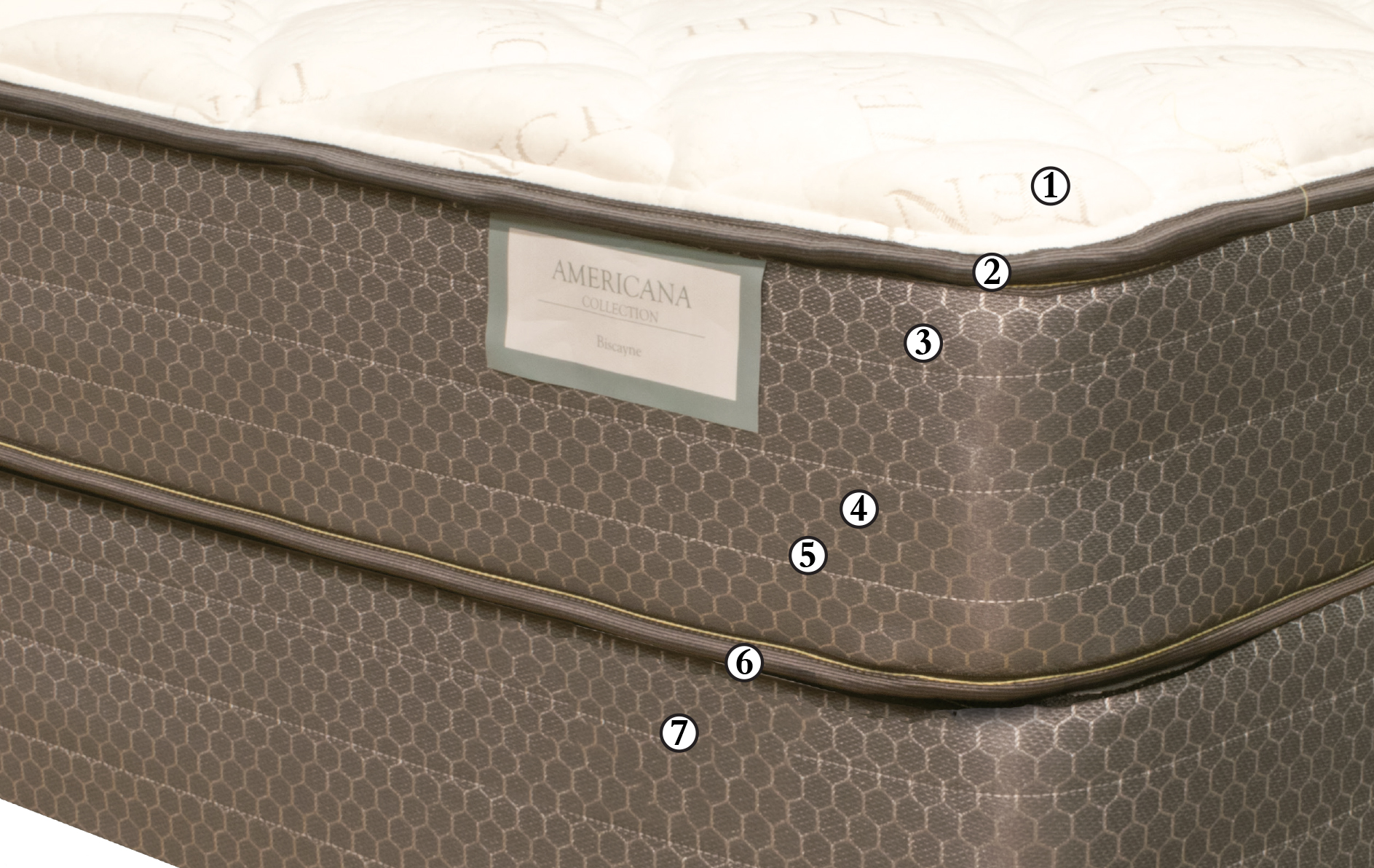 Quilting Layer
Covered in a fire resistant layer, with a mixture of Luxury Foam for comfort & Dacron that provides gentle resistance to help support you during your sleep.

Pillowtop Layer
Super soft foam makes up this layer to provide great sleep and support for side sleepers.

Upholstery Layer
Luxurious Foam provides soft comfort to help you sleep all night.

Coil Layer
Our most advanced off-set innerspring construction offers the latest in coil design technology with its unique alternating coil layout and zoned center lumbar support. Each coil is designed to flex independently for greater sensitivity to body shapes and contours by creating balanced support from head to toe.

Encasement
The coils are encased 360 configured with an extra firm 3" perimeter of solid edge support and surround various components of the innerspring and framing. This perimeter reinforcement facilitates the secure attachment and alignment of support and comfort overlying materials to improve the function and support characteristics of the innerspring.

Bottom Upholstery Layer
With a 2" Support Pad, this provides the coils support and resistance to help keep your body aligned.

Common Foundation